Leisure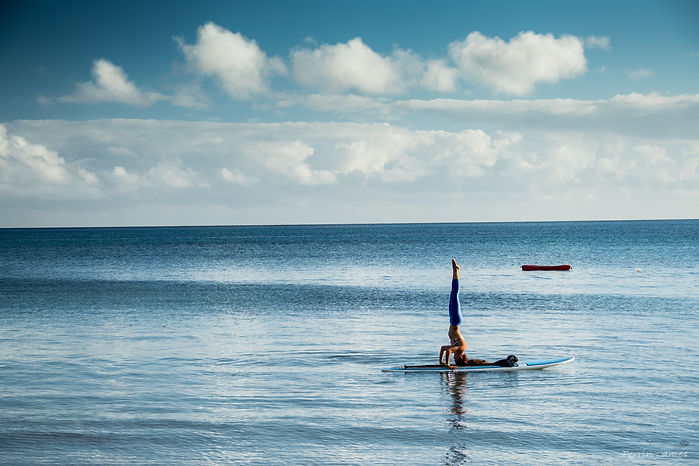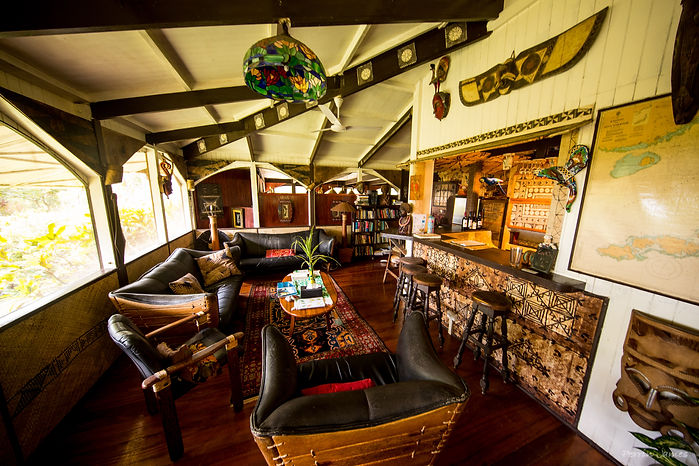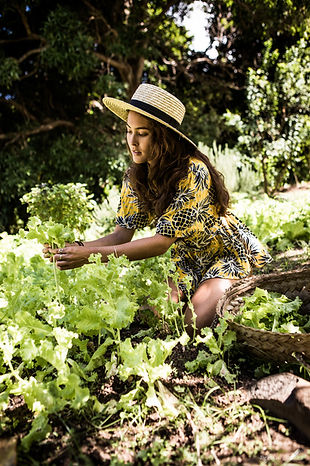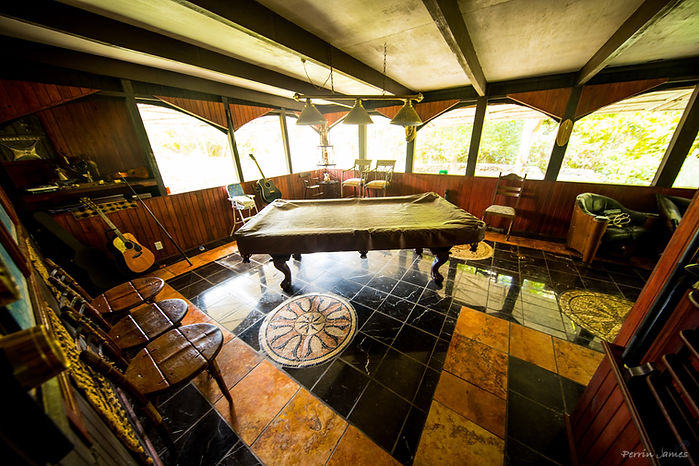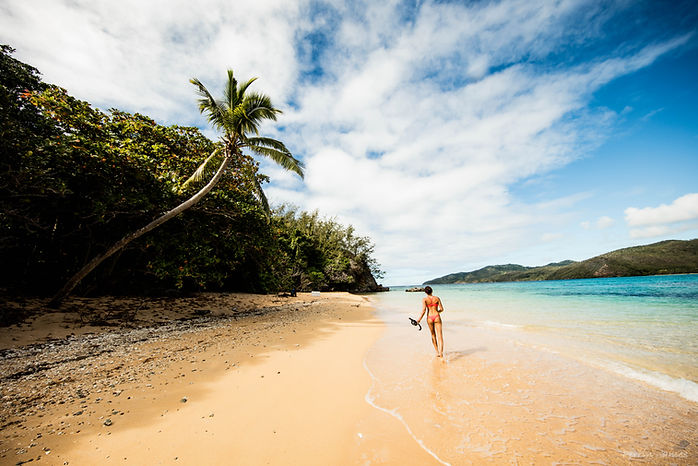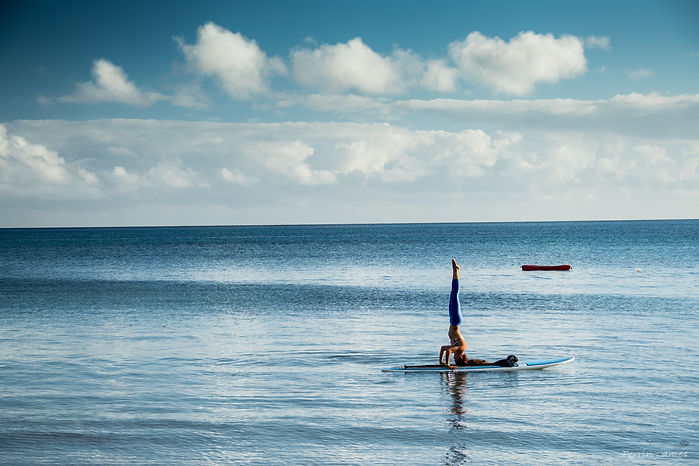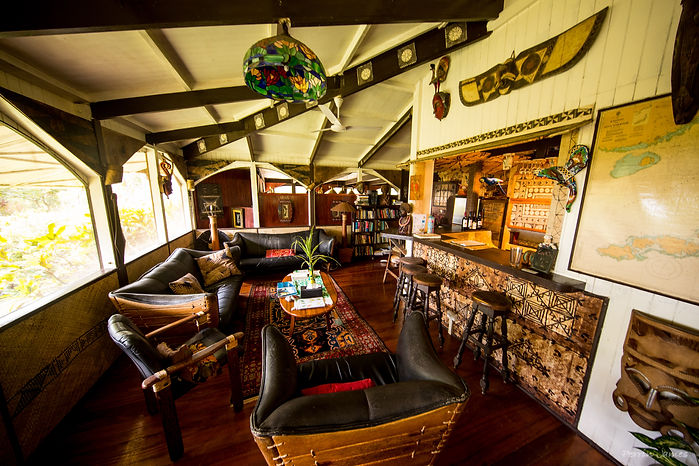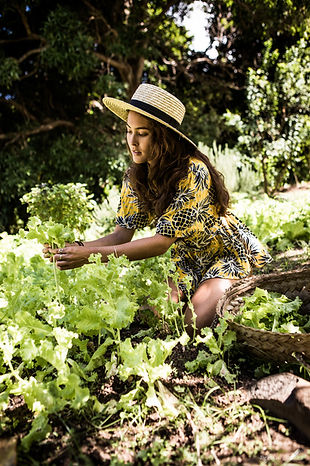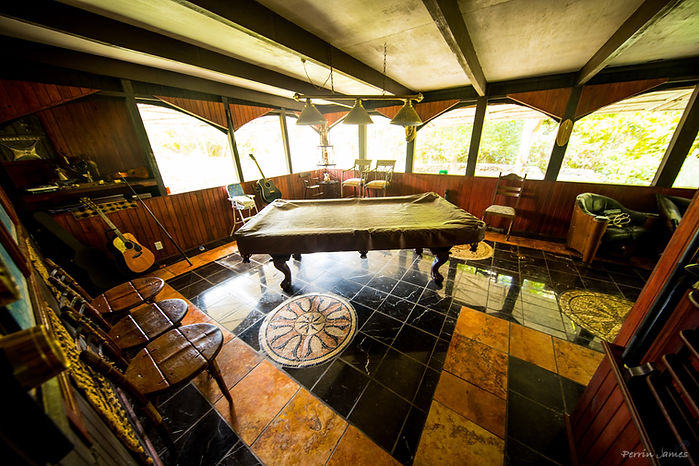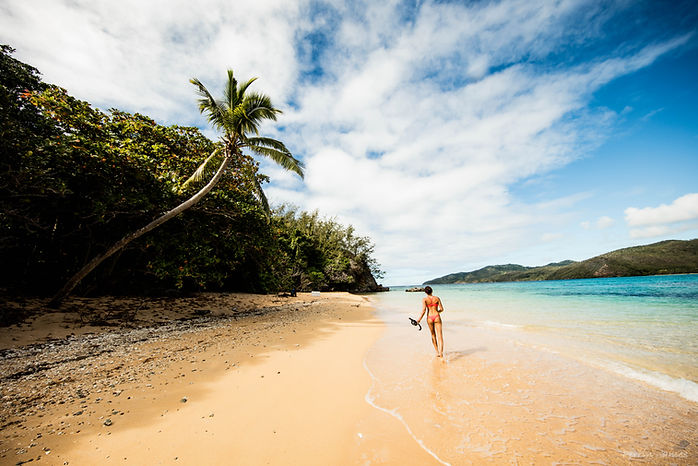 Island Relaxation
Remote Beach Getaway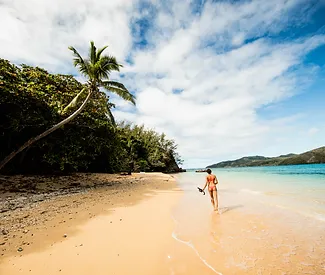 Looking for the ultimate secluded spot in the South Pacific with only you and your group on it? Let us take you there. This trip can be crafted to a romantic experience, a fun family beach day, or even just a group of friends looking for a unique adventure to share together. There is a plethora of beautifully untouched beach areas with coconut trees swinging out into the ocean just a few minutes by boat from Papageno's shoreline.

Plenty of incredible snorkeling out front and a picnic lunch to top it off. Let us know how we can craft this experience for your own personal definition of perfection. We can bring a hammock along (like pictured), snorkeling gear, fishing supplies, a customized picnic lunch and even a cooler (esky) of ice cold island beverages if you'd like. Travel deeper and even more of the grid with our remote beach getaway.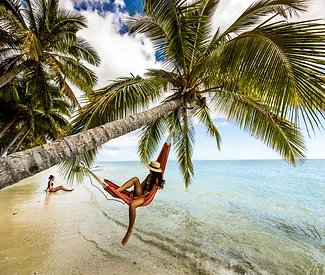 Includes Snorkel Gear, Hammock, Volleyball, Rugby Ball, etc.
FJD 50 / Person (2 People Min.)

- ADD ON -

Picnic Lunch
Includes Salad, Sandwiches, Hot Tea, Coffee, Water, Juice, Cookies
FJD 25 / Person

Fishing Supplies
Poles, Line, Lures, etc.
FJD 50 Flat Rate

Island Beverage Cooler (Esky)
Choose your favorites from our bar menu for your day's relaxing getaway.
Bar Menu Prices
Fijian Style Massage
Our masseuses offer soft or strong hand massages with coconut virgin oil sourced from the local nearby village. You may have your massage in one of our bures or directly on a private part of the beach on Malawai Bay. Please let us know 24 hours in advance to arrange your relaxing massage at Papageno.
45 minutes: FJD 60
90 minutes: FJD 100
Complimentary Activities
Ocean Kayaking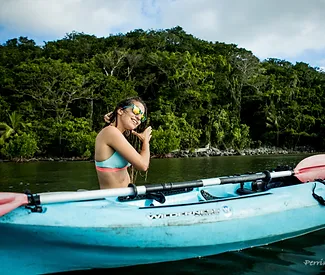 Grab a single or tandem kayak and explore the breathtaking beauty of the coral reefs situated in the calm and protected Malawai Bay. Kayaks and our Paddle Room with all paddle gear are open from 8am-5pm and are located centrally on the coastline of Papageno next to the red-roofed Beach Bure. There are many places to go exploring just from our shores. Cruise through natural mangrove water mazes, paddle out to a small island, or around the corner to an even moe private beach with beautiful snorkeling out front.
Stand-Up-Paddle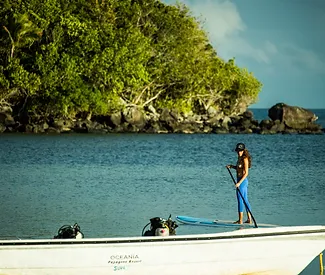 Get Up, Stand Up! We do offer Stand-Up-Paddle Boarding as a complimentary activity, however, if you haven't tried it before: We do recommend a short lesson prior to your paddle for a much more enjoyable experience out on the water. Come see the Main Office during your stay for a complimentary 10-minute demo and get the most out of your time on top of the water!
Malawai (Papageno) Waterfall Hike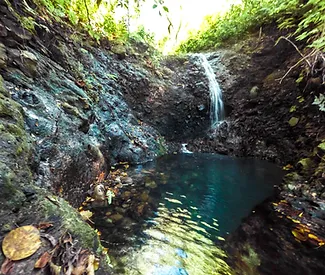 In the pictures backdrop mountains behind Papageno Resort lays a tranquil waterfall where we source all of our water for the resort. It is about a 2 mile or 3.5km hike with a nice trail. Come see the Main Office or ask one of your friendly staff to get set out in the right direction. Along the trail there are black arrows pointing the path to find your way. We are more than happy to set up one of our activity guides to show you the way and explain some of the endemic plants and animals you may find along your short journey. Happy trekking!
Snorkeling off the Beach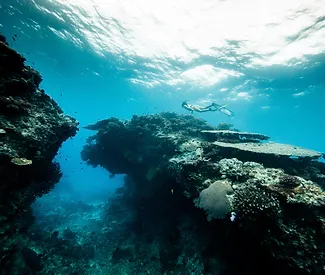 Snorkeling equipment is complimentary and can be accessed at the Dive Shop from 8am-5pm. There is a beautiful soft coral reef just out front from the beach that makes for some beautiful underwater sites close to home base. Our home reef off of the shoreline is also a newly established Marine Protected Area.
If you'd like to take a short boat trip to one of our local outer reef snorkel spots on Rooper Reef for more variety in your snorkeling, we are more than happy to organize it for you! There are 12 world-class dive spots within 5-10 minutes' boat ride from Papageno Resort which also act as beautiful snorkeling zones. Enjoy the sea life!
Snorkeling by Boat to Local Outer Reef
FJD 45 / Adult (Age 14+) | FJD 25 / Child (Age 5 - 13)
Sports & Games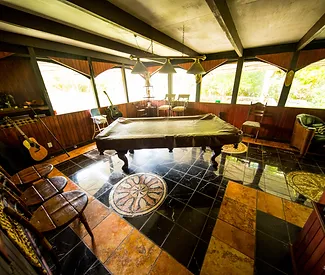 The following sports equipment is available for use anytime and can be signed out of the Main Office:

Volleyball, Badminton, Rugby, Soccer Ball, Football, Table Tennis (Table located in Beach Bure), and many more.

Feel free to challenge any one of our staff in any the sports or games listed above, they are plenty of fun to have join in!
Library & Book Exchange
In our Main House and Tuku Tuku (Game) Room you will find a wide variety of novels, information booklets, magazines and more. Enjoy any of them at your leisure and feel free to take them to your bure or beachside hammock.