Dive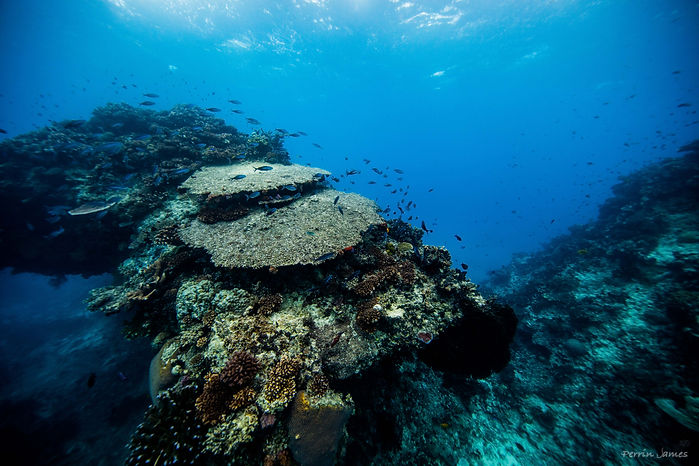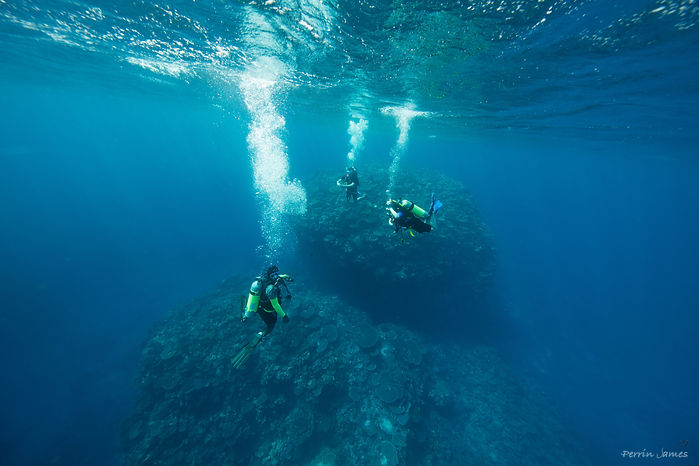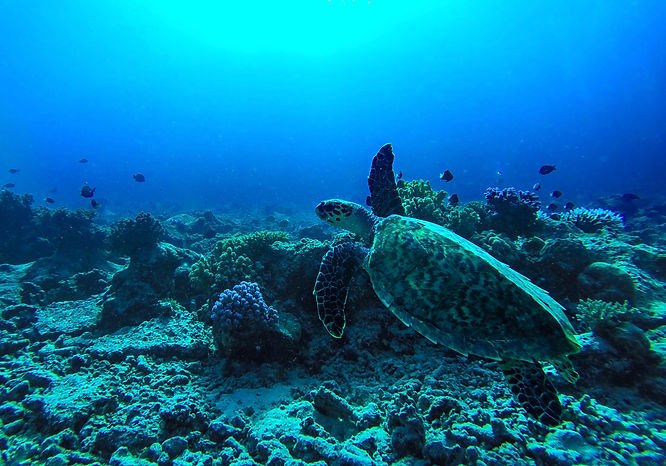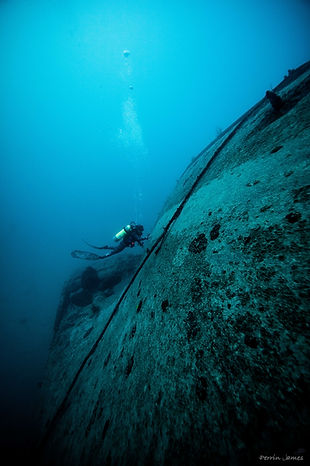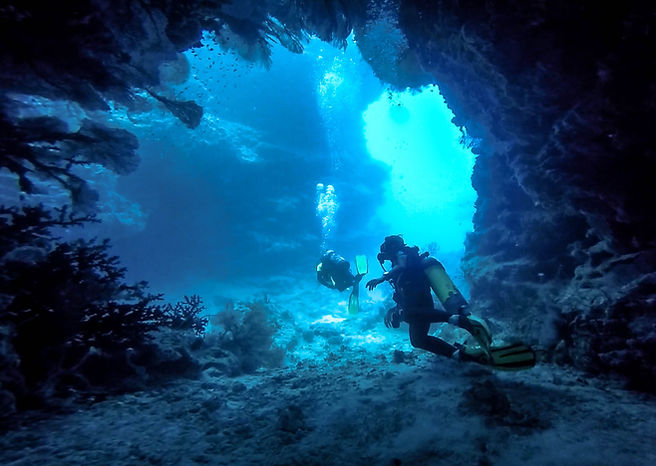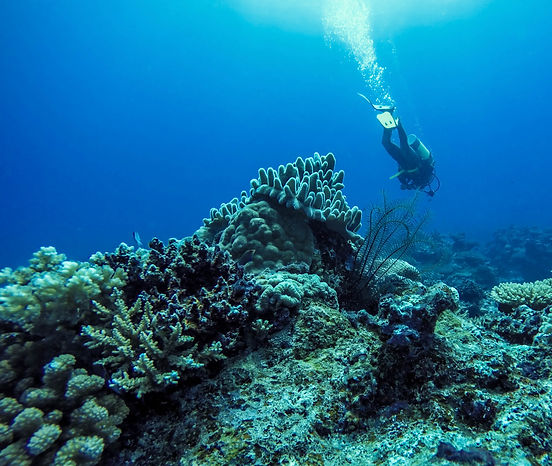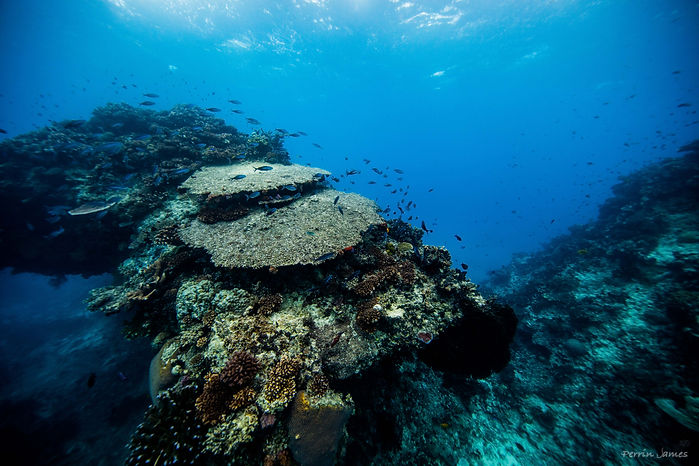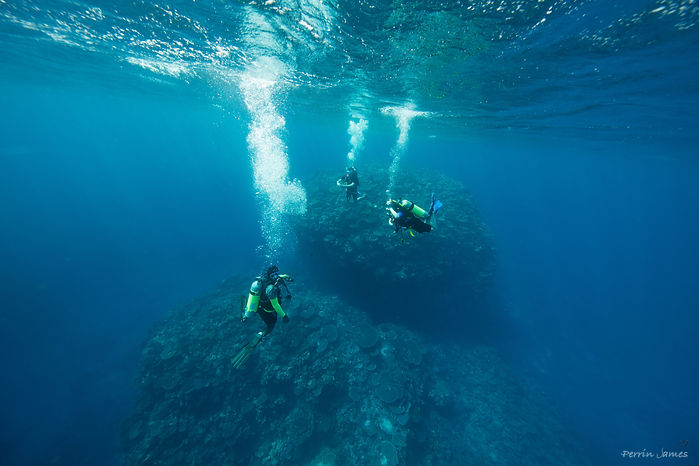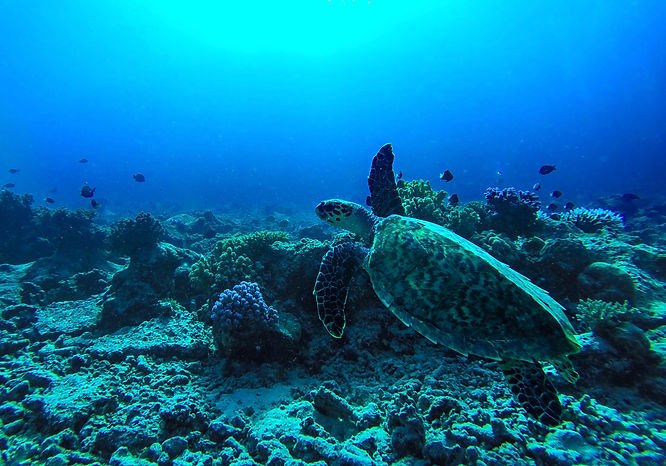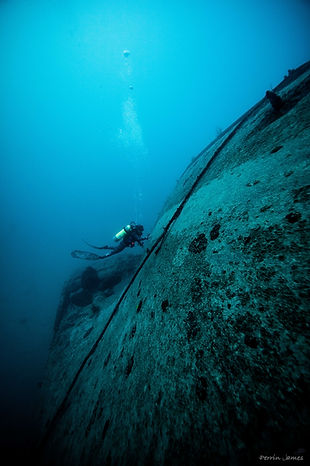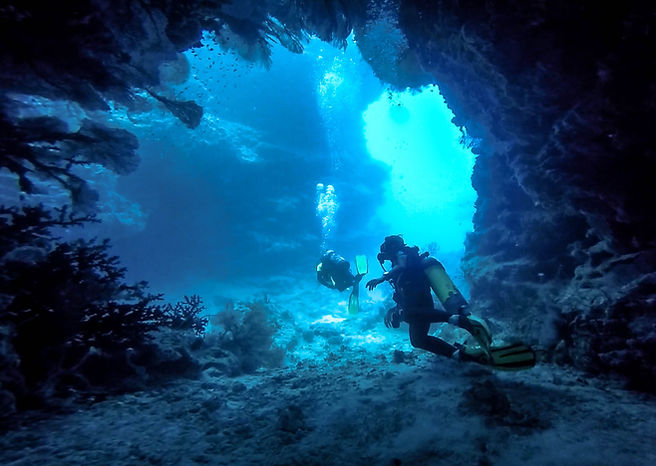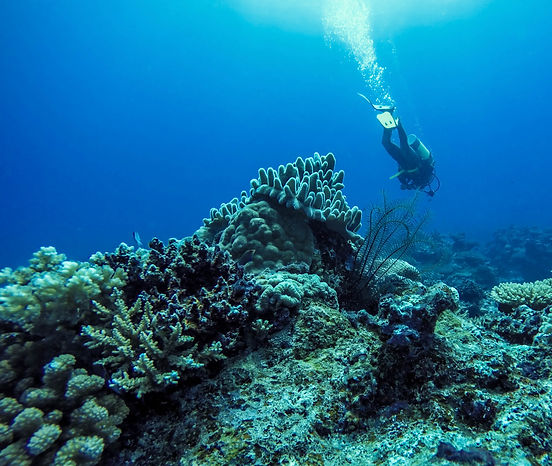 Dive Rates
Scuba Diving Out Front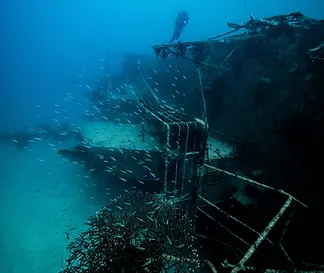 Papageno Resort is so lucky in the dive world in that there are over a dozen world-class dive sites within 20-minute boat ride from our shores. We invite you to take advantage of this location feat and jump in the water for a few tanks with our local dive masters. Our dive masters were born and raised in the villages surrounding these dive sites and know them extremely well. The home reef for Papageno Resort which is also a Marine Protected Area is called Rooper Reef. It hosts dive spots like Chambers, Crossroads, Group Tube and the one and only wreck dive on Kadavu Island: The Pacific Voyager. Sunk by some of our staff in 1994, a 63-meter long tanker, The Pacific Voyager, lays over 30 meters below the ocean's surface. All over our local dives sites are host to a wide variety of fish, invertebrates, and nudibranchs.
Depths at our local dive sites range from 10 meters (30 feet) to 35 meters (115 feet). Our dive masters will choose the dive sites best suited for the conditions of the day. If you have a particular request of a spot you'd like to dive while you're staying with us, please let us know ahead of time or upon arrival so that we may map out the best day and time to take you for the best experience possible. Don't worry if you didn't bring your dive gear, we have dive equipment available for rent for the length of your stay.
2-Tank Dive: FJD 200 | 1-Tank Dive: FJD 140
Rental Dive Equipment: FJD 50 per day

Namalata Reef Dives
Are located by Long Beach and about 30 min. drive from the Resort
1 Tank Dive is FJD 175 per person (min. 2 persons)
2 Tank Dives are FJD 280 per person (min. 2 persons)


The Great Astrolabe Reef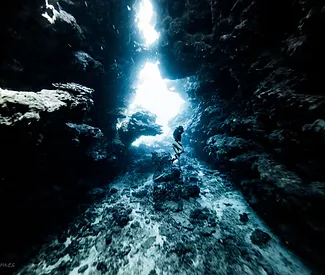 The third largest barrier reef in the world, The Great Astrolabe Reef, is only about an hour scenic boat ride East of Papageno Resort. It is one of the largest in the world but also one of the least tracked making it an incredible and mysterious experience exploring the underwater caves and crevices of dive spots in the Alacrity Rocks like Broken Stone, and Split Rock. Our Dive Masters know these spots like the back of their own hand and will take you on some of the most awe-inspiring dives of your life.
The day on the Astrolabe normally consists of an early departure from Papageno Resort before or after breakfast (depending on tides). One dive will be upon first arrival, then a break for picnic lunch on a remote beach on one of the smaller islets in the Kadavu Archipelago, and finishing with one more dive before heading home to Papageno. Fishing is included in this trip with intentions of catching some sashimi for lunch! Let us know if you would like to add Spearfishing, Freediving, or a Giant Manta Ray Encounter to your trip when booking to make it your customized, ultimate Astrolabe Reef Experience.

2-Tank Dive: FJD 380 / Person (Min. 2 People)
Dive Packages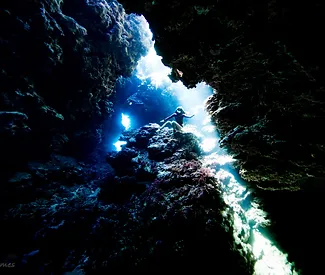 Local Dive Packages are available!
Please e-mail This email address is being protected from spambots. You need JavaScript enabled to view it.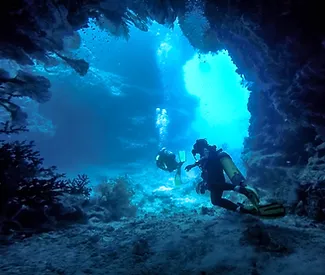 Dive Courses
PADI Scuba Dive Courses & Classes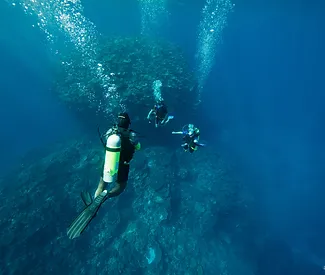 Ever wonder what it's like to be below the ocean's surface for almost an hour without having to worry about coming up for a breath of air? If yes, we suggest you discover scuba diving while you're staying in the warm South Pacific Ocean with us at Papageno Resort. We offer a full range of PADI Scuba courses here, but will need advance notice for Open Water, Advanced Open Water, Rescue Diver, EFR, or Dive Master training. You can Discover Scuba or your little ones can try scuba in a Bubble Maker, first-time, scuba class on the spot.

PADI is the world's leading scuba training organization and our PADI-certified, local dive masters are thrilled to show new divers the wonders of the underwater world that surrounds the Kadavu Group.

As for the time being the Dive Instructor classes are NOT available
We do offer Discover Scuba, Bubble Maker and refresher classes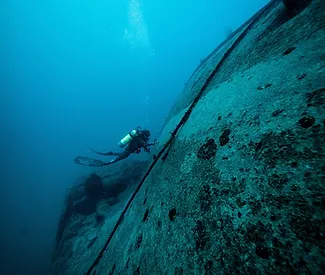 | | |
| --- | --- |
| Discover Scuba Diving (Two Tanks) | FJD 300 / Person |
| Bubble Maker | FJD 150 / Child (Age 3 - 13) |

For the following classes a min. of 2 persons is required:
| | |
| --- | --- |
| Open Water Dive Certification | FJD 950 / Person |
| Open Water Referral (4 Dives) | FJD 750 / Person |
| Advanced Open Water Certification | FJD 950 / Person |
| Rescue Diver Certification | FJD 950 / Person |
| EFR (Emergency First Responder) | FJD 320 / Person |
| Dive Master Certification | FJD 950 / Person |