Cuisine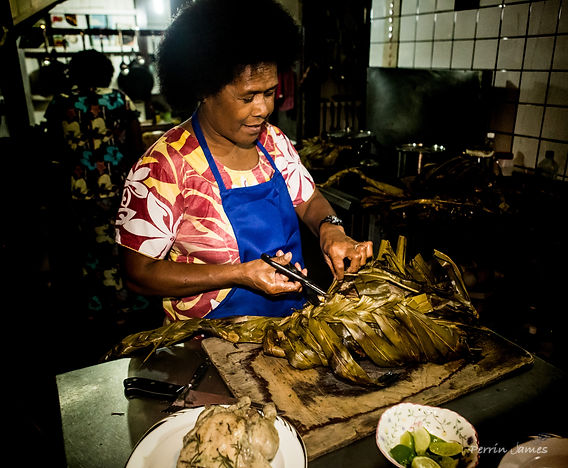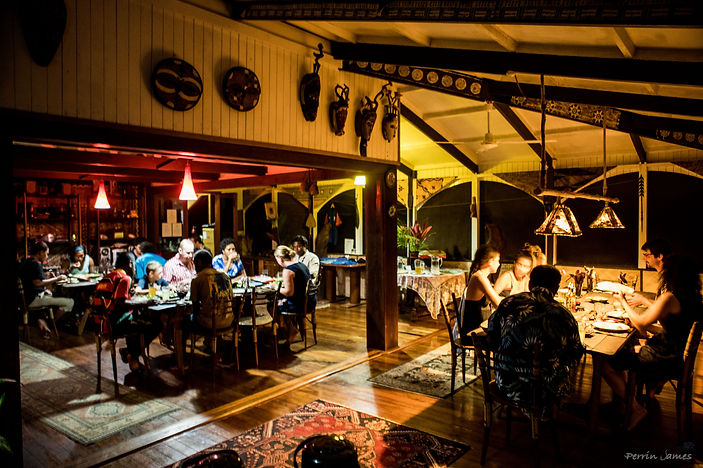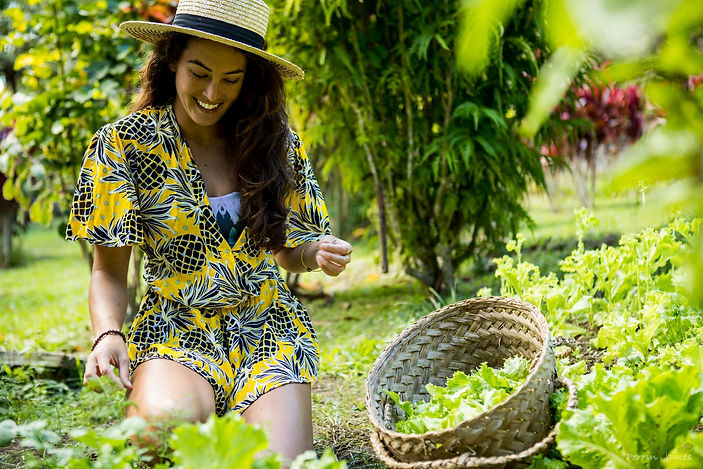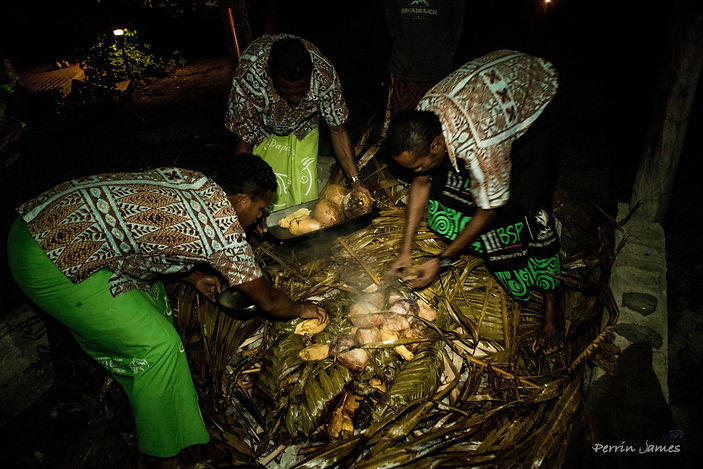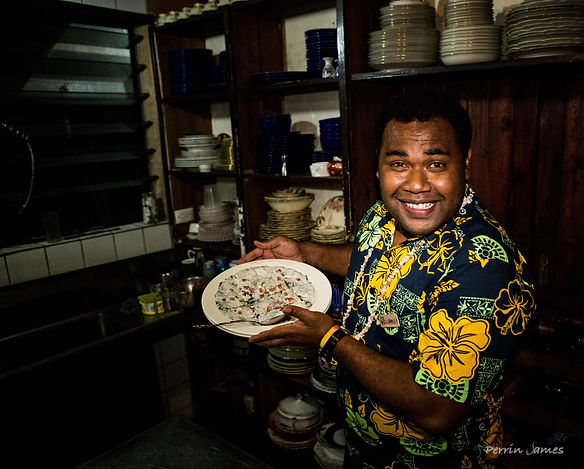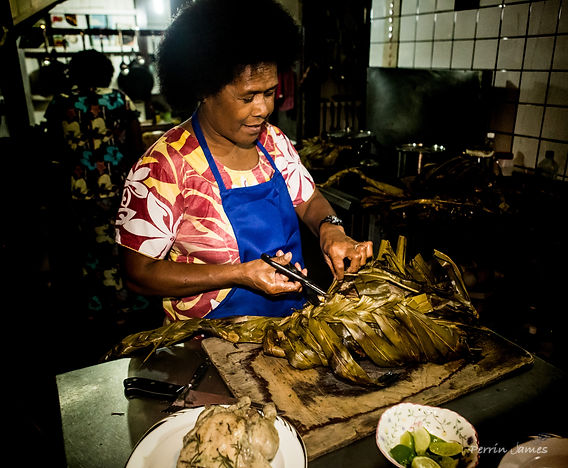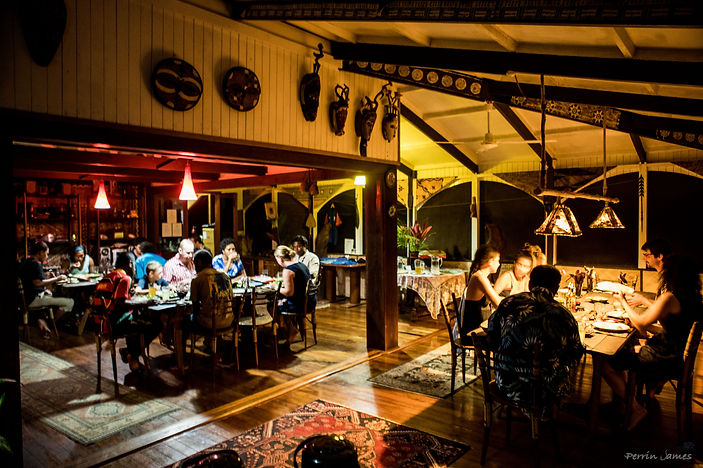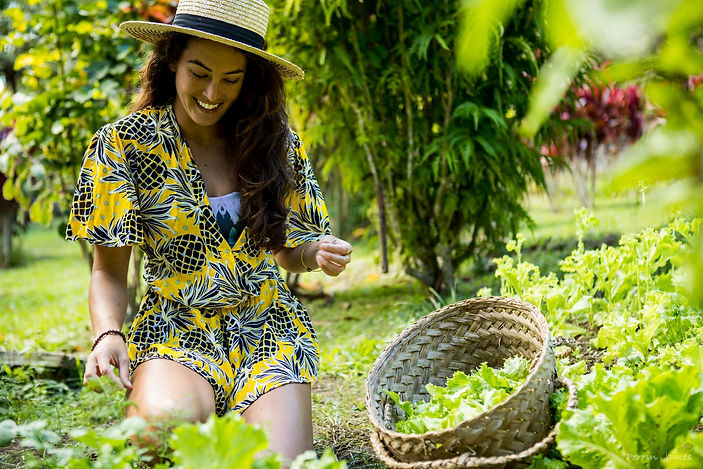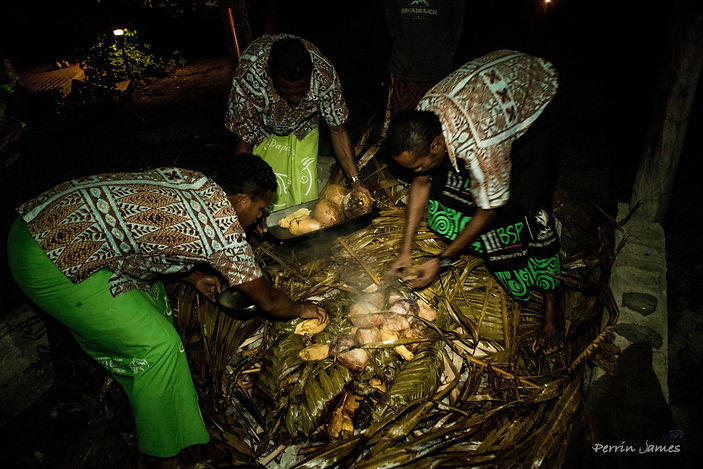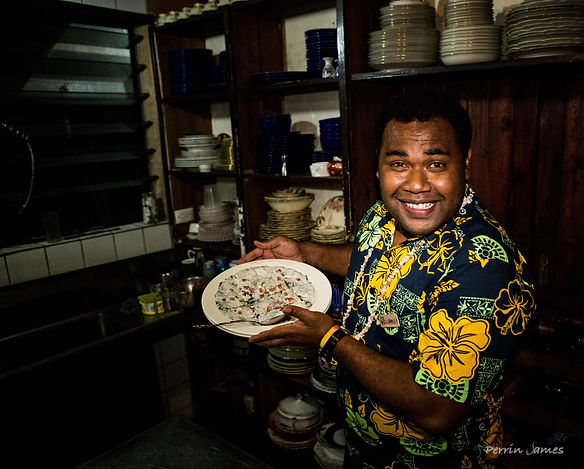 Restaurant (Vale Ni Kana)
Meals at Papageno are inclusive of your stay and all meals are social events with all our guests dinning together family (matavuvale) style. As we hope our guests adopt "Fiji Time" while at Papageno, all meal times and tea time are announced by the sound of the traditional Fijian drum, the Lali. There is a beat pattern for guest meal times that will become familiar in the first few meal times and also a pattern for our staff breaks. The Lali pattern for staff breaks is played at 10am and noon, so no need to stop what you're doing when you hear the staff Lali pattern. Please inform our team if you have any dietary needs at the beginning of your stay.
Breakfast is served from 8:00am – 9:30am
We offer a large breakfast spread to get your day started right featuring an array of tasty fruits from our organic garden, freshly baked bread and homemade jams, pancakes, pastries, cereal, and eggs fresh from our chicken coop (made to order). Tea and coffee are served all day in the Main House from 7:30am onward.
Lunch is served from 1:00pm – 2:30pm
We serve hot lunches daily that usually start with a generous plate of fresh, organic greens from our garden followed by a local specialty or one of our many international plates.
Tea Time is served from 3:00pm – 4:00pm
At tea time, we refresh our hot water for tea and brew new coffee accompanied with a freshly baked assortment of cakes or biscuits.
Dinner is served from 7:00pm – 8:30pm
Dinner time at Papageno is often referred to as a "feast" by our guests. It is always based on locally sourced food from the abundant Kadavu land and sea areas around Papageno Resort. Authentic "Seat-To-Table" and "Farm-To-Table" experiences.
Water (Wai) is safe to drink here at Papageno Resort. There is always cold water and naturally made lemonade (sweetened or unsweetened) for your refreshing in a small fridge next to the bar in the Main House.